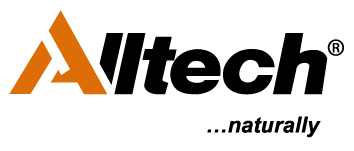 From start to finish, ACTIGEN® is a key part of a strategic feeding program
ACTIGEN® provides a natural, cost-effective means of maintaining gut health and integrity to support overall performance. ACTIGEN® is a safe and traceable technology derived from a selected strain of Saccharomyces cerevisiae yeast using a proprietary process developed by Alltech. ACTIGEN® is incorporated into animal diets to support gut integrity, optimize animal performance and help your animals reach their genetic potential.
Invest in your feed and intestinal health
Intestinal bacteria have important effects on the dairy cow, including regulation of cell turnover in the gut wall, competition for nutrients, modification of digestion, competitive exclusion of pathogens, metabolism of mucus secretions, and modulation of mucosal immunity. It is crucial that these elements function to their fullest capability in order to maintain gut health and maximize growth. Closing the gap between ideal and actual performance is essential to maximize profitability.
An undernourished or unstable intestinal tract can lead to the following:
Poor digestion
Decreased nutrient absorption
Increased exposure to toxins and pathogens
Depressed immunity
Increased morbidity rates
Failure to adequately address these issues can dramatically impact your operation and profitability.
Alltech Gut Health Management Program
Gut health management is essential for building a foundation for performance and profitability in beef production. Healthy animals will eat and produce more efficiently, ensuring they are performing at their maximum potential. The Alltech Gut Health Management program focuses on supporting animal performance by promoting good bacteria, building natural defenses and maximizing growth and efficiency.
About Alltech:
Founded in 1980 by Irish entrepreneur and scientist Dr. Pearse Lyons, Alltech discovers and delivers solutions for the sustainable nutrition of plants, animals and people. With more than 100 manufacturing sites globally, Alltech is a leading producer and processor of yeast and organic trace minerals, and our flagship algae production facility in Kentucky is one of only two of its kind in the world.
Our guiding ACE principle seeks to develop solutions that are safe for the Animal, Consumer and the Environment. Our more than 5,000 team members worldwide put this purpose to work every day for our customers.
Alltech is a family-owned company, which allows us to adapt quickly to emerging customer needs and to stay focused on advanced innovation. Headquartered just outside of Lexington, Kentucky, USA, Alltech has a strong presence in all regions of the world. For further information, visit www.alltech.com/news. Join us in conversation on Facebook, Twitter and LinkedIn.
Go Back to Articles